ALIKES KITROS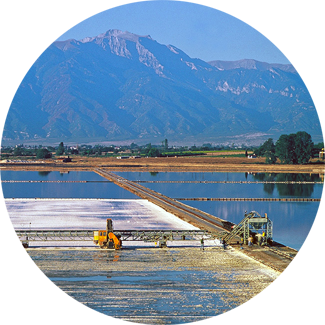 This is a sandy beach near Ancient Pydna, (8th-7th c. BC), seat of the Bishop of present day Louloudies Kitros.
The most important feature of the area is the internationally significant wetland, the "lagoon of Alikes Kitros".
You can take advantage of the harbour to moor your boat, and immediately next door to the harbour are the salt flats where salt is extracted from the seawater.
Hotels and rented rooms will take care of you in comfort during your stay, and beautiful fish taverns are there to offer you tasty fresh fish and locally produced oysters.
Situated 20 kms from Katerini, the region's capital, Makrigialos is accessible from The National Motorway E75 (Junctions: Korinos or Nea Agathoupoli), the Old National Road from Salonika to Katerini (Junction: Alikes Kitros or Makrigialos) and from the recently completed coastal road which runs from Olympic Beach (Katerinoskala) to Nea Agathoupoli.